First On The Beach
Where our mission is simple... creating your FREEDOM!
Welcome to First On The Beach, where it's a balmy 32 degrees, the sun is shining, the water is lovely and warm and the sand is a golden brown.
Sounds perfect, doesn't it... but First On The Beach is simply a metaphor for the freedom we're seeking as business owners. And it's usually the last place we get to first because, all too often, we're too busy working in our business to find the time to plan our escape!
Freedom comes in many forms - it could be spending time on the best beaches of the world, it might be financial freedom or simply the chance to do more of what you really enjoy and are passionate about.
So, we're going to help nurture your talents and skills as you transform your business. The secret, of course, is not to build a bigger small business, but to build one that can grow to be whatever you want. We call these ACORN businesses.
Inside its hard shell, every acorn holds a seed with the potential to grow into a full oak tree. When the conditions are right, it simply breaks free and begins its journey....

Are you ready to begin yours?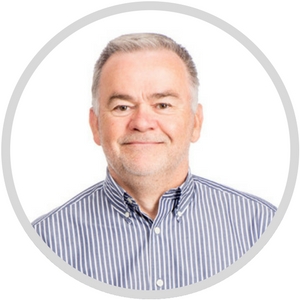 David Floyd
Founder & CEO