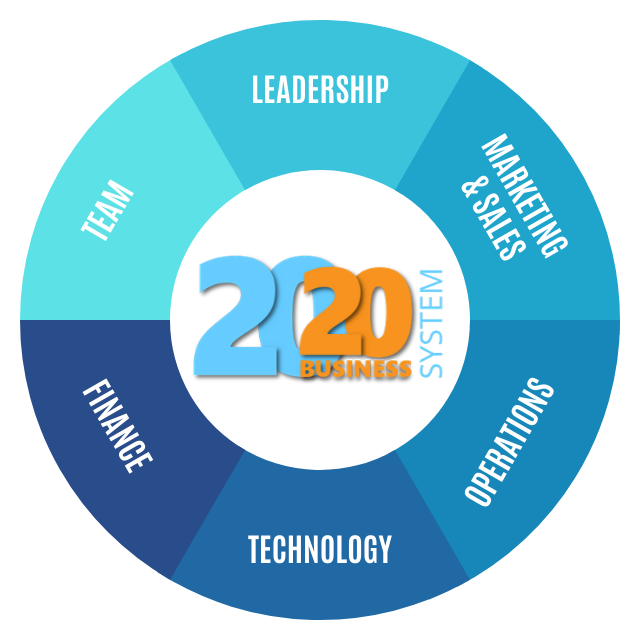 20/20 Business System
The Core Elements
Through the 20/20 Business Insight Assessment and our Discovery Session we'll get to know more about you and your business.
From there, we'll use the 20/20 Business Insight Workshop to dive deep into your operations so you can refine your Vision and identify and prioritise what steps to take next.
The Workshop, the review that follows, and the 20/20 Business Roadmap that we'll help you develop, will focus on the SIX CORE ELEMENTS that underpin every scalable, sustainable and sellable business.
Depending on your individual requirements, here are some of the specifics we'll get into...