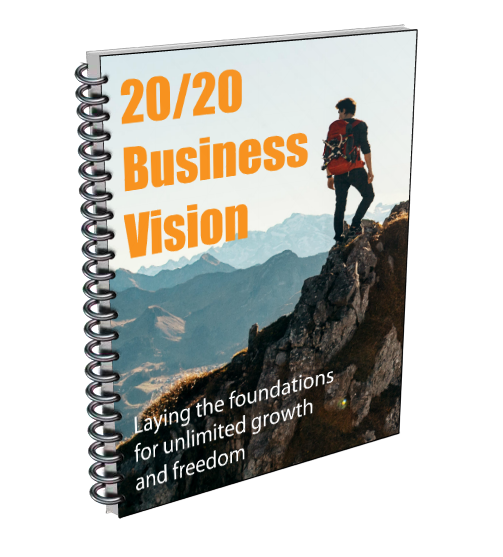 20/20 Business System is a step-by-step program that will lead you through the process of reviewing and redefining every aspect of your business.
We'll guide you through a comprehensive review of the five core elements of your business, spread across three disciplines - Thinking, Knowing and Doing. We'll help you create your vision and specific goals for sustainable growth. Then we'll back you up to make sure you actually DO those things that will generate transformational changes in your business.
Master this system and you'll be well on your way to being First On The Beach - to achieving the happiness, wealth and lifestyle you've been looking for.
Step 1: 20/20 Business Insight Assessment
Invest no more than 10 minutes of your time and complete the 20/20 Business Insight Assessment. There are 30 questions and statements covering the 6 key areas of your business. This diagnostic tool will give you a very clear picture of where your business sits in comparison to the "best in market".
You'll quickly discover which areas of your business need the most urgent attention… and you may be surprised to find that some of the assumptions you've made about the health of your business don't line up with reality.
Step 2: BOOK your complimentary Discovery Session
Reserve a time when we can get together either in person or on the phone. Based on your assessment answers, we'll work through some of the issues preventing you from achieving your goals.
There's no cost or obligation on either of us. We've learned the best way to know if we have a mutual fit to work together is to actually DO a coaching session. You experience what it's like to work with us, and we get a real sense of what it would be like to work with you as a client if we invite you into the program.
Either way, you'll get honest feedback about what's not working in your business and, more importantly, ideas on what you can do about it which, if implemented, will generate real results.
Step 3: PARTICIPATE in a 20/20 Business Insight Workshop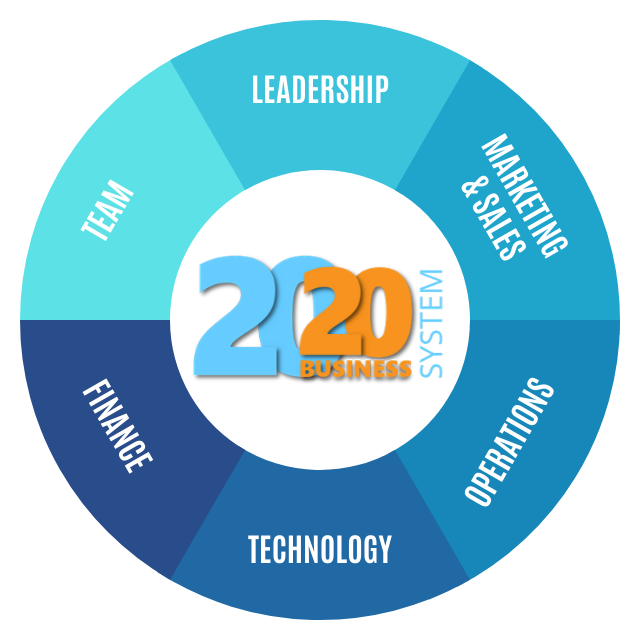 This facilitated, one or two-day highly interactive workshop will take you and some of your team out of the office to work through the key fundamentals of your business and where you want to take it. Building on the 20/20 Business Insight Assessment and our Discovery Session, we'll dive deep into your business so you can refine your Vision and identify and prioritise what steps to take next.
Find out more about the SIX CORE ELEMENTS we'll be working through.
Depending on your requirements, the workshop will either focus just on your business, or you may choose to join other like-minded business owners and their teams to share the experience as we explore the most effective ways to scale and transform your operations.
Step 4: MEET to Review Your 20/20 Business Vision and Prioritise Your Goals
We'll then meet with you and your team at your business to review the 20/20 Business Insight Workshop and to gather final information about where your business is right now. We'll get an understanding of the unique elements of your operations and see, firsthand, any restrictions imposed by your physical environment.
Armed with this complete picture, we'll then work with you on finalising your detailed 20/20 Business Roadmap.
Step 5: FINALISE Your 20/20 Business Roadmap
Mike Tyson said "Every boxer has a plan until the first time they get hit". This is why, instead, we help you build a flexible roadmap, as obstacles will arise and detours will be required as you journey from where you are today towards the vision you have for your business. Your 20/20 Business Roadmap is a unique, "live" document that can accommodate regular reviews and updates, so it continues to drive real growth within your business.
Step 6: EXECUTE, EXECUTE, EXECUTE!
Where you are today is not the result of your circumstances but of the choices you either made or didn't make along the way. Now that you have a roadmap, you're ready to transform your business in a way that's not dependent on you as the owner, so you can increase both its value and your personal freedom.
With your 20/20 Business Roadmap in hand, you're free to pursue this journey in what ever way you choose. However, if you continue to partner with First On The Beach we'll help you implement the systems and processes needed to achieve your goals and realise your vision for your business.


---
STEP 1: Insight - Getting a real handle on where your business is today
See how it compares with the "best in market" and quickly discover which areas need the most urgent attention…
Take your FREE 20/20 Business Insight Assessment NOW!