David Floyd
Speaking & Coaching
I cannot speak highly enough of David. He was instrumental in helping us build our first business, and we now enjoy a "life on the beach" with the skills he inspired us to learn.
Kevin Tuck
Owner, Fun Music Company
_________

Book David for your next conference, workshop or event

As a versatile public speaker, trainer and facilitator, David's presentations are highly entertaining (it's his Tasmanian sense of humour), and always thought provoking. The material he presents is highly relevant and is delivered in a way that makes it easy to apply back in your business.
Conference and Keynote Speaker
Need a conference presenter to get your audience really thinking? David can speak on a broad range of business development and personal productivity topics. You'll find a selection listed below. Better still, let's talk and develop something focused specifically on achieving the results you're after.
Workshops
David has run and participated in thousands of workshops over his 35+ years in this field. It's the perfect forum for both learning and immediate, hands-on application back into the real world. Theory coupled with action... use it to kick start a new venture or revitalise a business ready to move to the next level.
Events
Need a speaker for your next event? Business and industry groups, not-for-profits and networking organisations have all benefitted from David's experience.
Webinars
Do you operate from multiple offices or even multiple countries? Harness the latest technology and let David speak to your team through the internet. This delivers minimum time out of the business, and maximum return on your resources.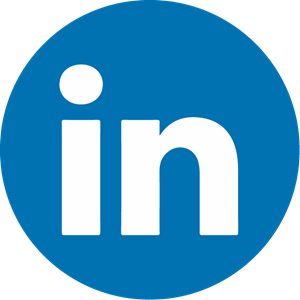 Connect with David, and start a conversation
---
What clients have to say...
I have known David for over 20 years and he has the knack of not just challenging your thinking but also providing support and guidance to business owners and senior executives in their quest for success.
It's very easy to get busy, lose sight of your priorities and just work harder. In presenting to The CEO Institute members he challenged these mindsets and provided alternative approaches that will assist you prioritise, be a better leader and build a high performance environment.
If you follow David's advice you might be moved out of your comfort zone, but you might also be "first on the beach"!
Paul Preiss
Director (SA), The CEO Institute
_________
David provides a fantastic perspective on issues such as time management, personal organisation and how we learn - issues that relate to all business owners, leaders and managers.
I found David not only insightful with significant real world experience on which to draw but, just as importantly, willing to listen to the needs of my groups and be flexible with both the material and his approach to suit. A great resource for any SME.
Ron Tomlian
Chair, The Executive Connection (TEC)
_________
David developed a workshop for our team that focused on Mindset and Performance. Key takeaways included a clear understanding of 'fixed' and 'growth' thinking, a framework to discuss and assess performance and learning on both a team and individual level, and a challenge to break out of our comfort zones. David's leadership of the session was excellent – he was highly engaging, using a powerful combination of information, interaction and humour.
It's not often we can get our whole team together for two hours to focus on core skills. When you do, you want to ensure you get value, and in this case we got substantial value. I'd highly recommend David, and First On The Beach, to other businesses looking to take the first steps towards real change.
Adam Grocke
Director, Johnston Grocke
_________
I cannot speak highly enough of David Floyd. He was instrumental in helping us build our first business, and we now enjoy a "life on the beach" with the skills that he inspired us to learn.
Kevin Tuck
Owner, Fun Music Company
_________
I engaged David to run a Personal Productivity workshop for our team. The session was customised to meet the requirements around our business combined with some overarching practices, methods and concepts. The session was fantastic and David had the engagement of the team for the duration. From a business perspective, the team now have several tools at their disposal to immediately implement and improve performance in the work place. I would strongly recommend David's program to other organisations.
Matt Beesley
Franchise Manager, Bartercard
---
A selection of topics to get you thinking...
Planting an acorn in your business
Every acorn holds a seed with the potential to grow into a full oak tree. When the conditions are right, it simply breaks free and begins its journey. Are you ready to begin yours?
The Road to Transformation - Becoming the "Hero" of your own story.
The future belongs to those who tell the best stories. And within every great story is the hero's journey. Building a business is also a hero's journey and, when you understand this, you'll be better equipped to navigate your own path to success.
Death is coming. What are you waiting for, an invitation?
A lighthearted look at our perceptions of time, which also delivers a serious underlying message on the value of turning our intentions into genuine actions, so we produce the results we're looking for!
Minset 101: The new thinking for success
Our mindset encapsulates our beliefs and our thinking. It's these that stir the emotions within us, which then spur us on to actions, which ultimately generate our results. And it's those results that then reaffirm our beliefs. However, your mindset is 80% of the game of business. To change your results, you need to change your mindset.
Trust and communication, in business as in life
Building a team that will help you achieve the goals you've set requires trust and communication. Let's literally take a journey deep underground as we explore how these two elements combine to make anything possible!
Teaching eagles to fly in formation
Every business, large or small, has its eagles - the strong, independent characters who prefer to operate 'alone'. How can we harness this individuality without losing the individual?
What does it take to be an Entrepreneur, with a capital E?
How do you define an Entrepreneur? Can you pick them out in a crowd? Are YOU an Entrepreneur - but you just don't know it yet? Let's find out together.
Or, we can develop something just for you!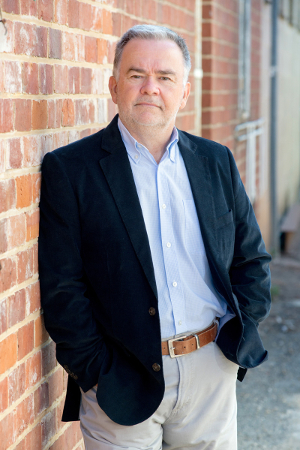 Some Background on David...
Eight years spent getting a solid foundation in the banking industry, both in Australia and overseas, is the one and only salaried job David has had since leaving school. For the last 30+ years he's made his own way in the world, either developing and growing his own businesses or helping others to reach their full potential.
Moving to Adelaide in the early 1980's, he built a million-dollar retail business with Granny May's Paper Shops, he developed a highly successful Priority Management training and development franchise, and he's helped transform companies by getting them to focus on the basics.
In recent times, he's developed a digital media business, e-commerce platforms and, in addition to First On The Beach, currently operates a technology and online marketing company.
When he's not working on his businesses or helping other business owners, you'll find him dressed as a lion in support of his Saving Leo project – raising funds to help save endangered animals around the world.
And, in amongst all that, David also managed to lose everything in his early 30's and had to start over from scratch. But, as he says, "that's life!"
As Chairman of the South Australian Local Business Awards for many years, he worked closely with the organisers to ensure the program delivered real and sustainable value to all those who participated.
David believes strongly in not just building bigger small businesses, but in building ones that can grow to be whatever their owners want. He calls these ACORN businesses on the basis that, inside its hard shell, every acorn holds a seed with the potential to grow into a full oak tree. As he explains, "when the conditions are right, it simply breaks free and begins its journey."
Are you ready to begin yours?